EMERGENCY TREE REMOVAL

IN SYDNEY

Sydney Wide Tree Cutting provides a 24-hour emergency 

tree removal

 services. When the sudden storms cause serious damage to your property by apparent fallen or damaged trees, our emergency service is available to residential, municipal and business customers Sydney wide and surrounding areas. To know more of our emergency tree cutting and emergency services, read on. 
Is Your Emergency Tree Removal Service Up To Safety Standards?
Definitely! We make sure that our emergency tree services are following safety standards.
Our team at Sydney Wide Tree Cutting will respond to the scene fast and assess the situation and damage. After our assessment is complete, we then deal with the situation. We commence our work in a timely and most efficient manner. In addition to that, we ensure that all possible work is carried out safely during distressing times.
Are you in Sydney and looking for the best emergency tree removal services? We are the right company for you! Simply call us on 📞 0406 373 737 and our team of experts will be there anywhere & anytime, even during emergencies.
Do You Offer Premium Liability Insurance?
Yes, if you have a fallen tree or branch, and it is the reason for the damage to your house, car or other structures on your property, we got you covered with our premium liability insurance. It is best to call our team of emergency experts at Sydney Wide Tree Cutting. Furthermore, attempting to remove the tree by yourself without the right tools or expertise could cause even more damage to you or your property. Make sure to call us today on 📞0406 373 737 to get the best tree removal results.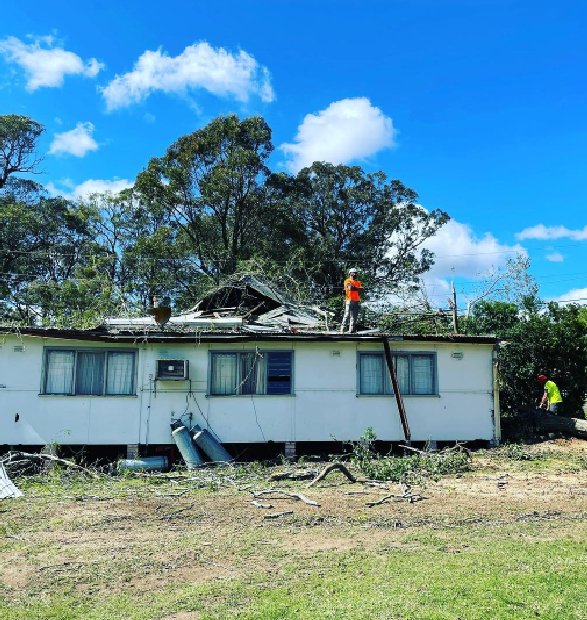 Why Should I Choose Sydney Wide Tree Cutting?
With our years of experience in the industry and many emergency tree removal jobs carried out professionally in the Sydney area, we have the expertise to help you. With our fully trained staff and professional specialty tree removal equipment, there is no job or situation we cannot handle. Also to prevent any damaged trees during a heavy storm it is recommended to have regular tree thinning & pruning. Furthermore 
pruning trees
 during the colder winter season can help against incidents where tree removal is necessary. Read more about our 
tree removal
 service.
Do you offer after hours tree removal services?
How Do I Get A FREE Quote And For
Emergency Services?
FREE SITE FREE QUOTES WITHIN 24 HOURS