TREE PRUNING SERVICES

IN SYDNEY

Looking For Licensed Experts in Tree Pruning Sydney? We Offer Safe, Fast, On Time & Affordable Services While Upholding Australian Standards. 📞 0406 373 737.

Sydney Wide Tree Cutting is dedicated to taking good care of your trees and shrubs. Proper thinning and pruning is essential to maintain good health. Ensuring the structural integrity and the aesthetics of your trees and shrubs are our speciality when it comes to pruning. Read on to know more of what we do and who we are as tree experts.

 
Is Pruning Necessary For Keeping My Trees Beautiful and Safe?
We know how people love their garden. Our fully-trained staff members ensure that your trees look aesthetically pleasing. We can make certain that your trees and shrubs thrive and live longer by pruning dead or diseased branches and prevent further decay. It also makes them safe for you to enjoy.
What Are The Benefits Of Tree Pruning?
SWTC has professional Arborists that can thin and prune your trees/shrubs. We remove any unsafe or sickly material; this includes overgrown dead, dying, diseased or damaged limbs. Furthermore, there is an increase in light/air penetration by selective thinning to eliminate potential hazards. Also, pruning provides a great benefit to a tree or shrub. This procedure, however, should be done by an expert. If done the incorrect way, it can do more harm than good to the tree.
If the branches are cut in the wrong places, the tree may be weakened. Over-pruning a tree or shrub while still young will remove too many of the branches and leaves that are required for the health and growth of the tree. In turn, it can lead to sickness, and in some circumstances, even death of the tree.
Call us today on 📞 0406 373 737 to experience that best tree pruning services near you.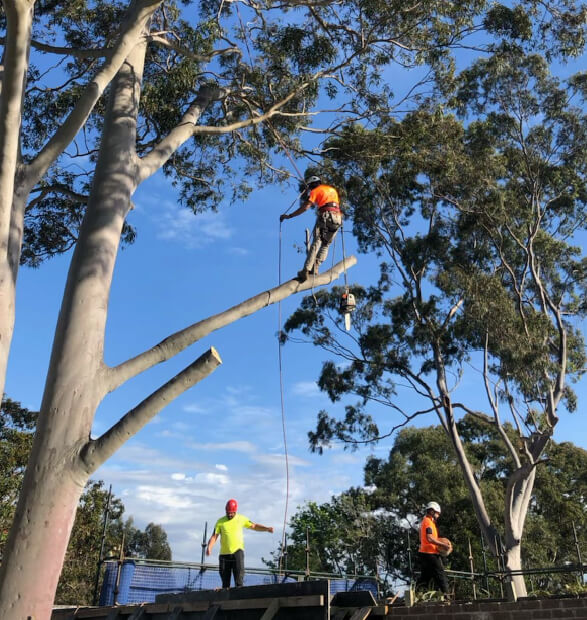 Do You Offer Liability For Your Tree Services?
Yes! We make sure that you are guaranteed financial protection when there is damage to your property.
Are Your Tree Pruning Sydney Services Up To Industry Standards?
Contact Sydney Wide Tree Cutting to Find Out More
If you want a free quote on our tree pruning Sydney services or speak to one of our staff, call us today on 0406 373 737. You can also send us an email by visiting our contact page. We have the right solutions for your tree pruning needs.
If you'd like to learn more about our tree services in Sydney. Send us your enquiry here.
FREE SITE FREE QUOTES WITHIN 24 HOURS